The Patio is closed for the season.
Online Reservations – closed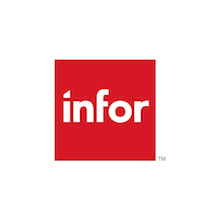 Menus
PATIO MENU
--APPETIZERS--
Yam Fries (V)
$9
Chipotle mayo
Truffle Fries (V)
$9
Grana Padano, truffle powder, chives, garlic aioli
Fried Brussels Sprouts (V)
$11
Grana Padano, capers, balsamic glaze, lemon
Northview Wings
$14
Hot, spicy thai, teriyaki, salt and pepper
Thunder Crunch Chicken Strips and Fries
$15
Plum sauce or honey mustard
--SALAD--
Market Greens (V)
$15
Granny smith apple, roasted beets, goat cheese, heirloom tomatoes, candied seeds, apple cider vinaigrette, crouton crumble
Romaine and Baby Kale Caesar Salad
$13/ small $9
NV dressing, crouton crumble, parmesan cheese, balsamic reduction, lemon
Cold Soba Noodle Salad (GF/Vegan)
$18
Sesame chicken breast, romaine hearts, red bell peppers, green cabbage, cilantro, shaved brussels sprouts, spicy peanut dressing, roasted peanuts (sub agedashi tofu for vegan)
--HANDHELDS--
Served with your choice of fries or green salad Sub Caesar salad $3 Sub Yam fries $3 Sub Truffle Fries $3
T.B.L.T. Sandwich
$15
Roast turkey, bacon, lettuce, tomato, cranberry mayo, your choice of bread
Reuben Sandwich on Marble Rye
$18.5
Montreal smoked beef, sauerkraut, swiss cheese, dijon mustard
NV Burger
$18
Ground chuck patty, sautéed mushrooms, cheddar cheese, bacon, burger sauce, lettuce, tomato, gourmet burger bun
Fried Buttermilk Chicken Burger
$18.5
Cajun seasoned fried chicken breast, sliced pickles, roasted garlic mayo, iceberg lettuce, gourmet burger bun
NV Signature Vegetarian Burger (V)
$17
Handmade meatless patty, guacamole, mayo, lettuce, tomato, red onion, toasted brioche bun
--BOWLS-
Buddha Bowl (Vegan)
$18
Falafel, Jerusalem cous cous, caramelized red onion, roasted yams, cucumber, baby kale, spinach, beets, toasted pumpkin seeds, lemon, maple tahini dressing
Teriyaki Chicken Rice Bowl
$22
Jasmine rice, broccolini, edamame, red peppers, sriracha mayo, mango, sesame, scallions
--DESSERTS--
Dark Chocolate Brownie (V)
$9.5
Served warm, vanilla ice cream, salted caramel
Baked Limoncello Cheesecake (V)
$8
Blueberry compote, whipped cream
V -Vegetarian GF -Gluten Free Vegan -Vegan
Menu substitutions are respectfully declined. Please inform your server of allergy or dietary restrictions.